OUR NEW CAMPER APP IS HERE
The CG App connects you to a FUN workout experience built for all fitness levels alongside a positive, encouraging community. To better the Camper experience, we've launched some new features in the app as well as made improvements to existing capabilities.
NEW FEATURES:
Trainer Search: Search for workouts by the Trainer leading them and explore more info, such as all locations a Trainer runs as well as their full schedule of workouts. This feature makes it easy to check out more of your favorite Trainer's workouts, or look into a friend's recommendation.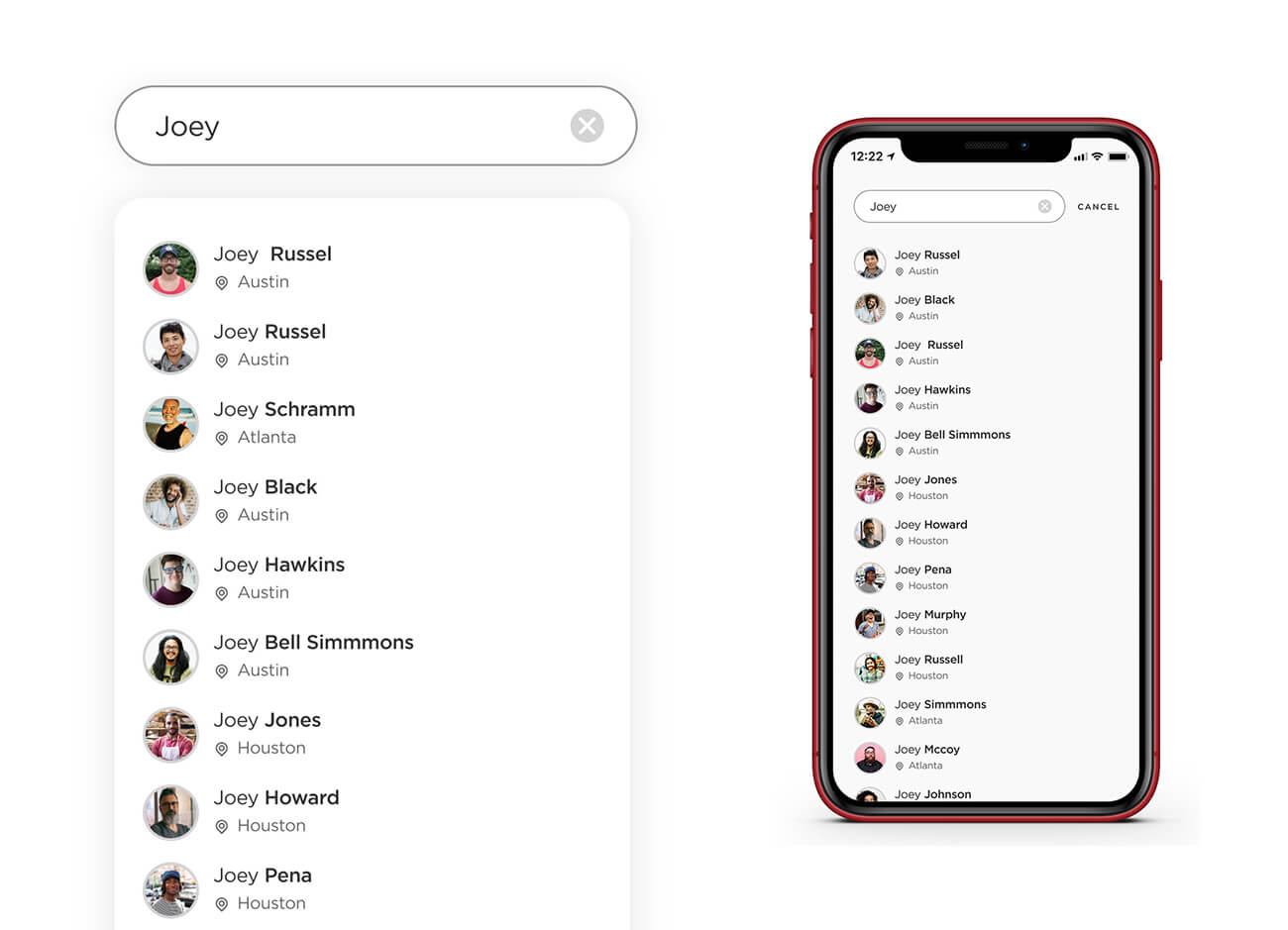 Week Description: The focus and goals of the week's workouts are now clearly listed in the app, so you're ready to go and know what to expect when you take it to the Mat.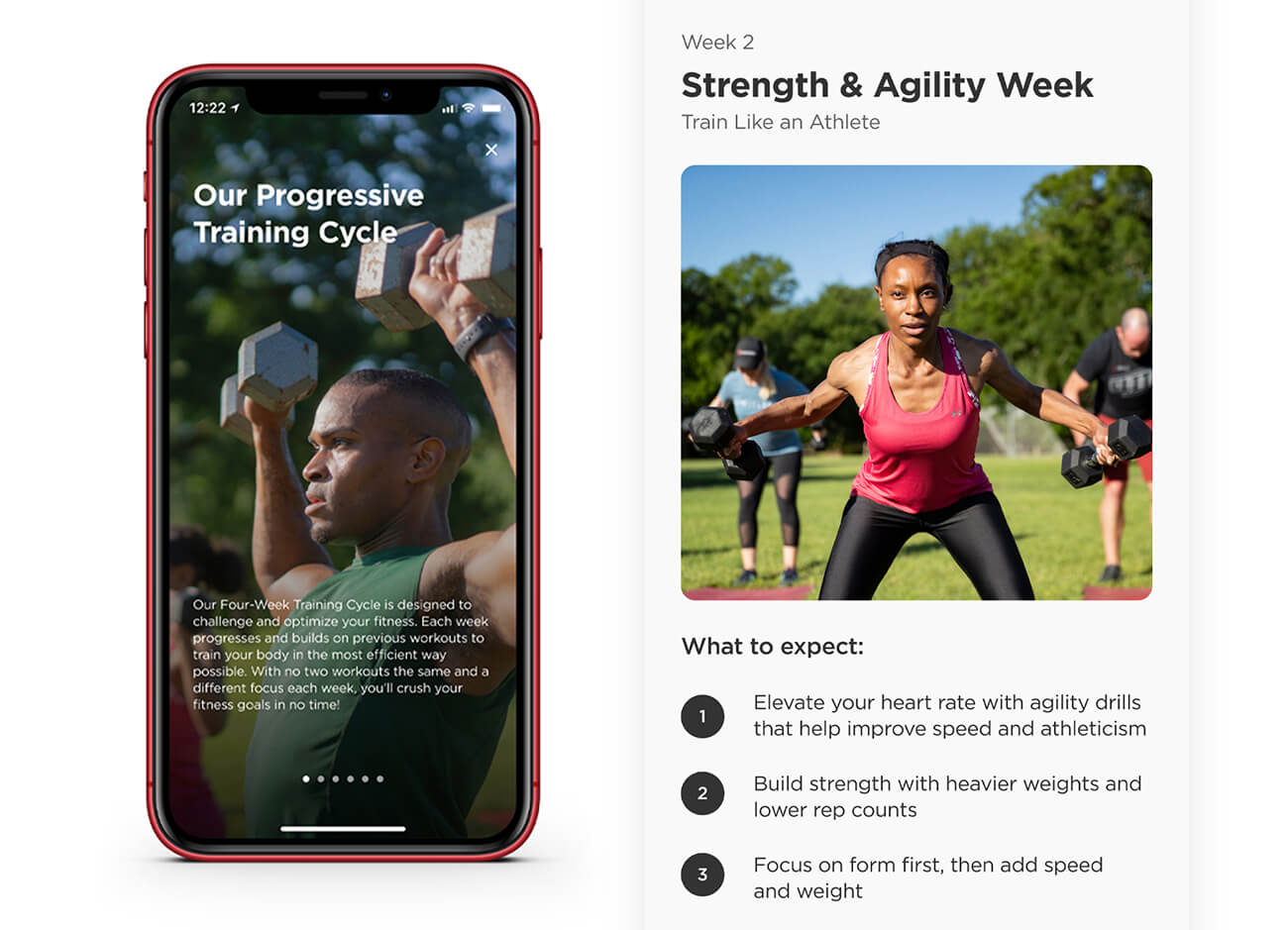 User-specific Home Page: This dynamic page is tailored to you; when you open the app, your upcoming workouts, check-in stats and progress to your next loyalty level are all easy to view.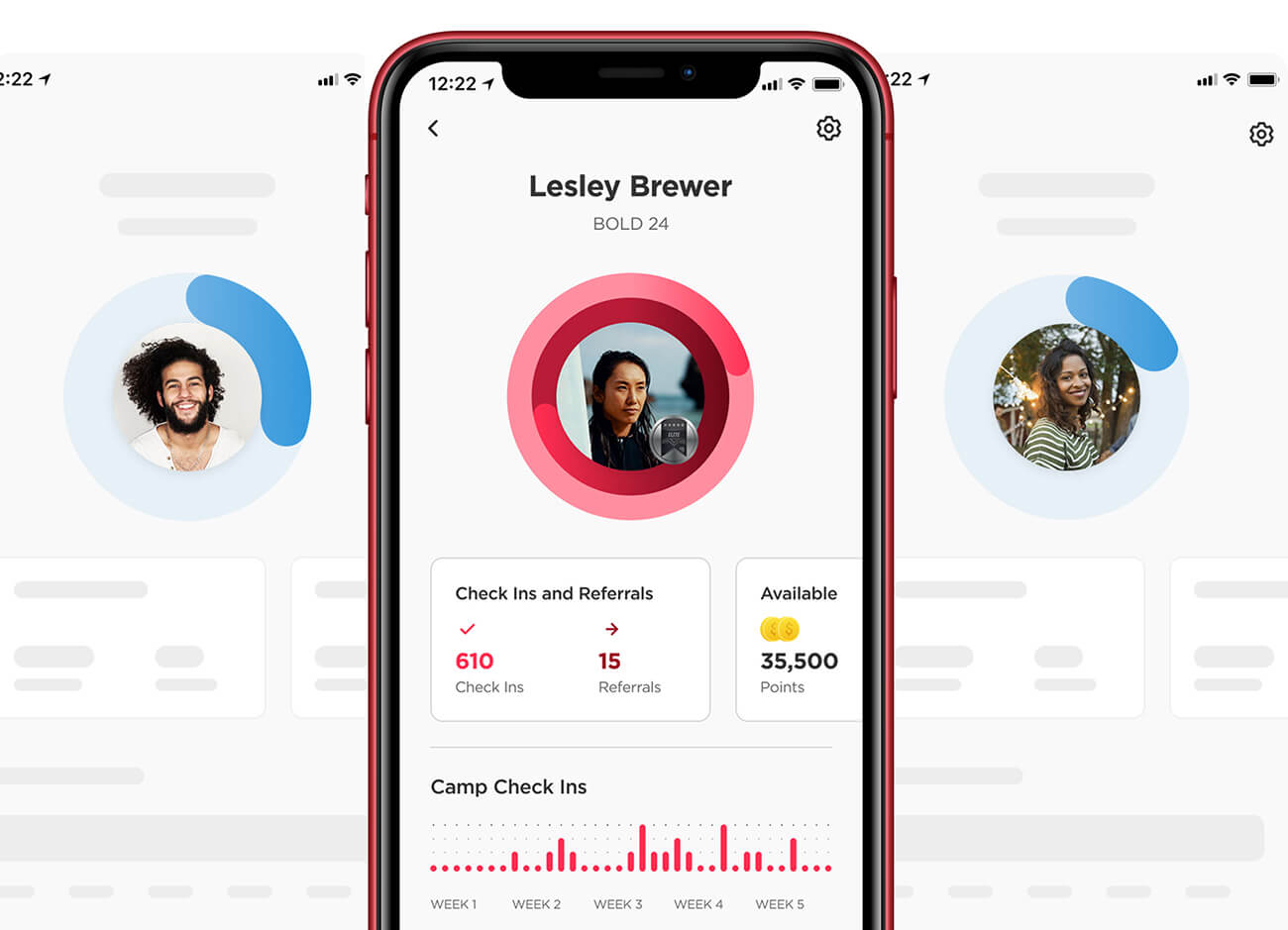 EXISTING FEATURE UPDATES:
Updated Location Info: Finding your outdoor locations has never been easier, thanks to an easy-to-read map and streamlined list view. Specific details for your outdoor location (such as inclement weather plans and even where to park) are also easier to find.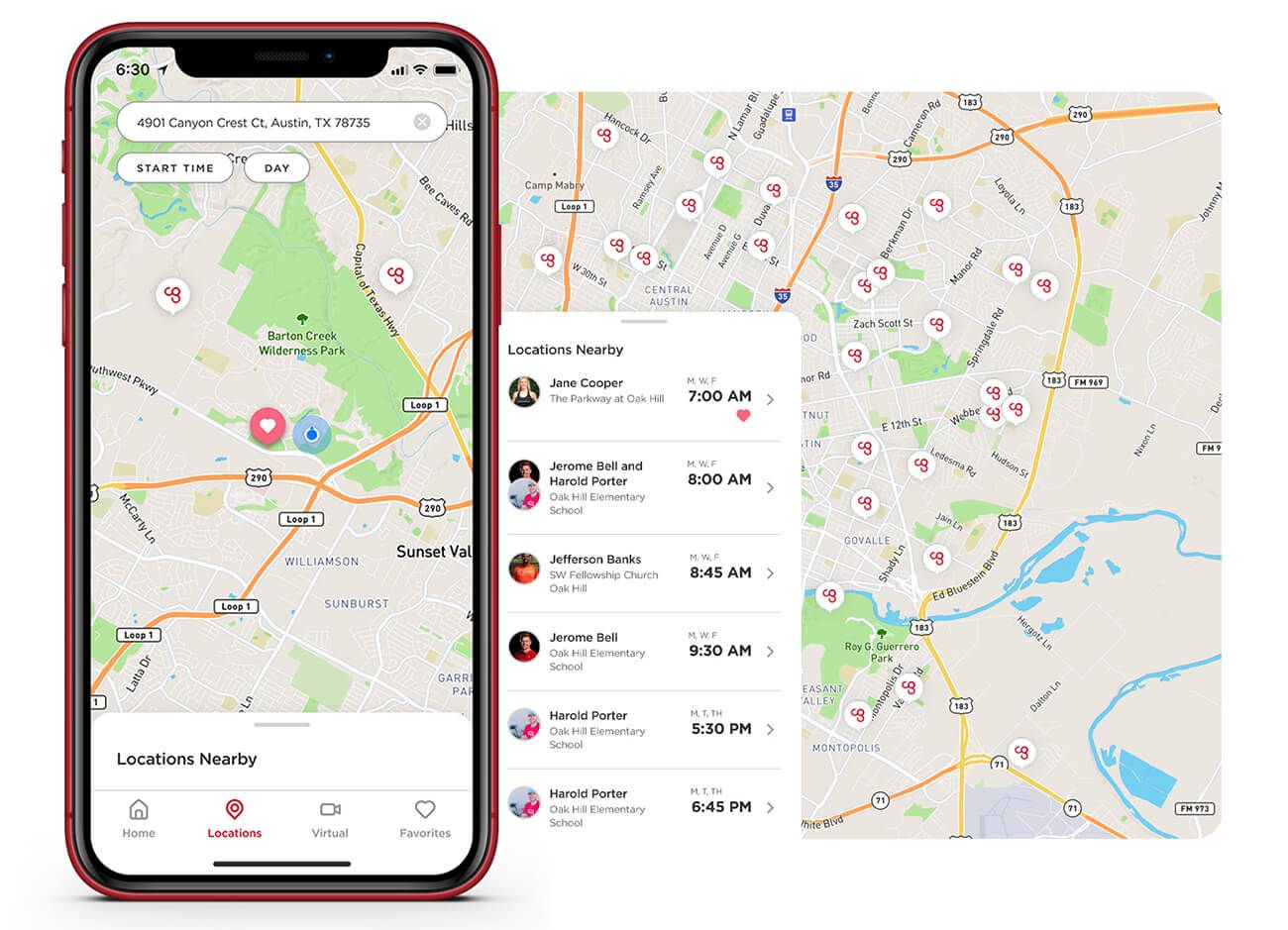 Seamless Virtual Workout Search: Finding a virtual workout is now embedded straight in the app - check-in and jump on, simple as that!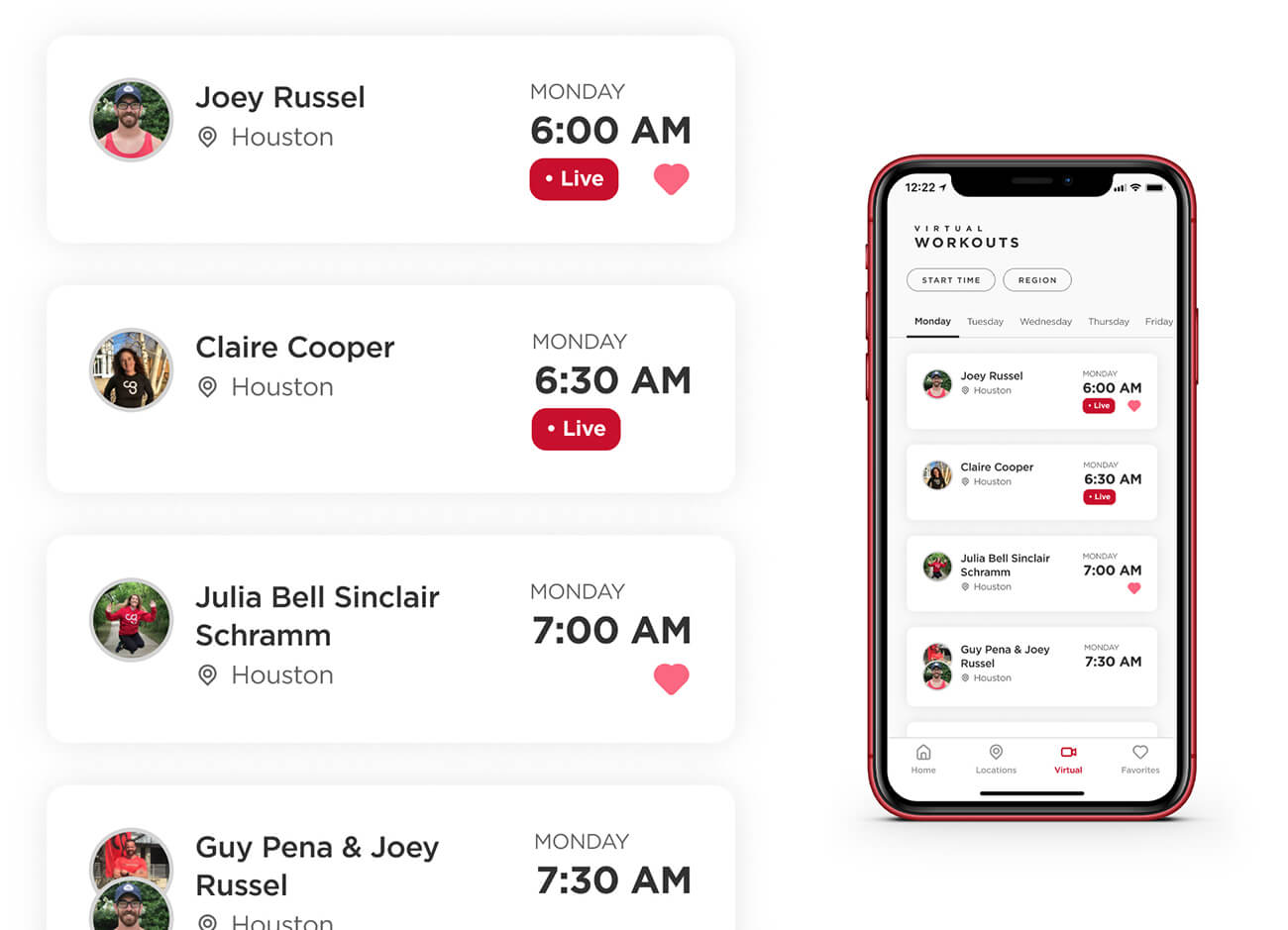 Easily Favorite & Save Workouts: Love a specific Trainer's workouts? Favorite the workout so it'll save to your account and you can jump in again and again.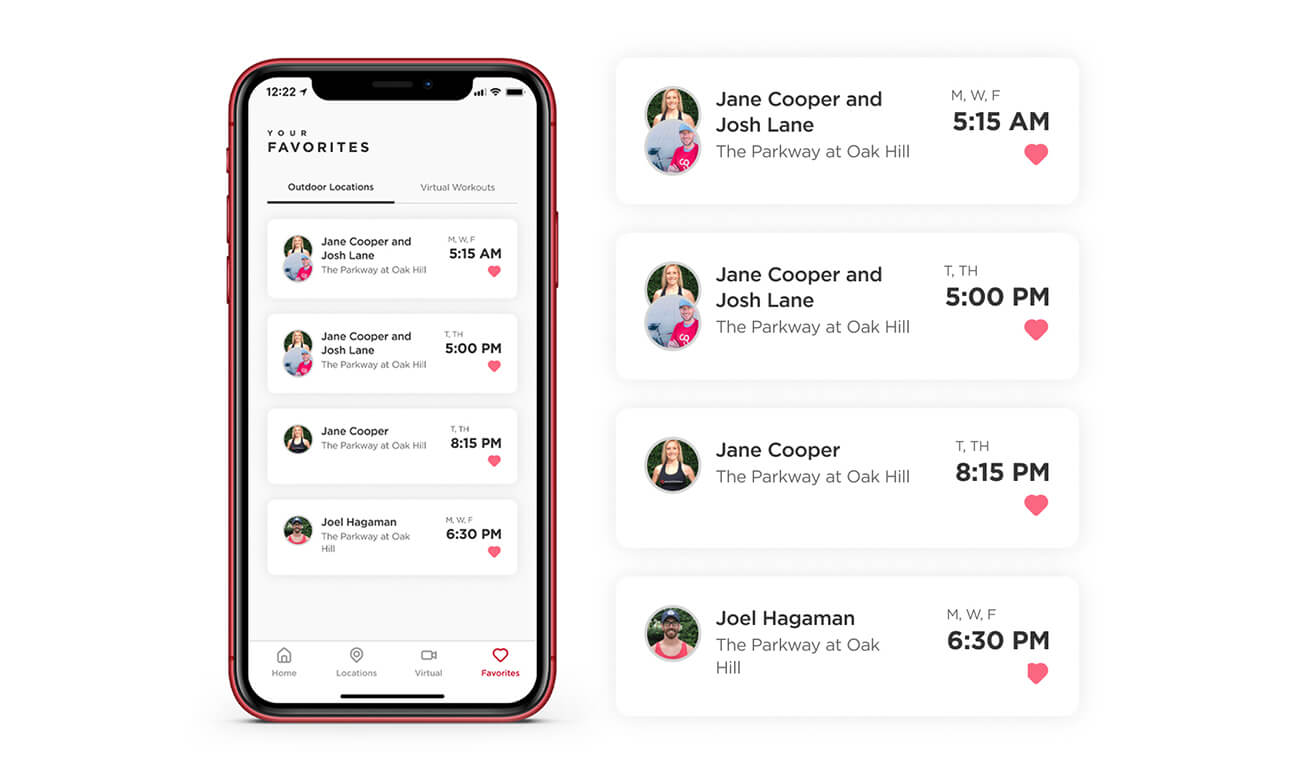 With a newly formed in-house mobile development team, CG is more committed than ever to improving the app experience. Stay tuned for more new features and updates coming soon.
Don't have the app? Download now on the

App Store

or

Google Play
APP FAQS
How do I get this new app? Visit the app store on your phone and search 'Camp Gladiator'. The app icon is red with a white CG logo. If you already had the CG app downloaded, you will only need to update your app version.
How do I check in to get credit for a workout? Click the workout time to see the workout details page. The red button to check-in will appear at the bottom of the page 15 minutes prior to the workout beginning.
What happened to the leaderboard? We surveyed many Campers and found the leaderboard was not the right feature for our Camper community. Stay tuned for future releases for new ways to engage with other Campers.
"I used to be able to see my check-in history log and list of referrals. How do I do that?" We are adding these back to the app but they are not ready yet. For now you can view this information at

https://account.campgladiator.com/#/profile

. Click the check-in number near the check-in graph and a list of your check-ins will expand. Click the 'lifetime referrals' number and a list of your referrals will expand.
Can I customize my home page? Not yet! The home page will evolve to be more customized and tailored to your CG experience based on what workouts you like and show any account alters
How do I find my Trainer's workout? There are multiple ways to find a workout:
Trainer Search: You can search any Trainer's name from the top of the home page. Clicking a Trainer's name will then load the Trainer bio. All workout times listed in the bio are clickable and will load the workout details page. Outdoor Map - Scrolling the map will refresh the dots. Then clicking a specific time on the map will load the workout details page. Virtual Workout Search - Clicking a specific time in the list will load the workout details page. Favorites tab - This is the quickest way to find the workout details page of frequently attended workouts. Click the heart icon in the top right of any workout details page to save it as a favorite for next time.
Related Articles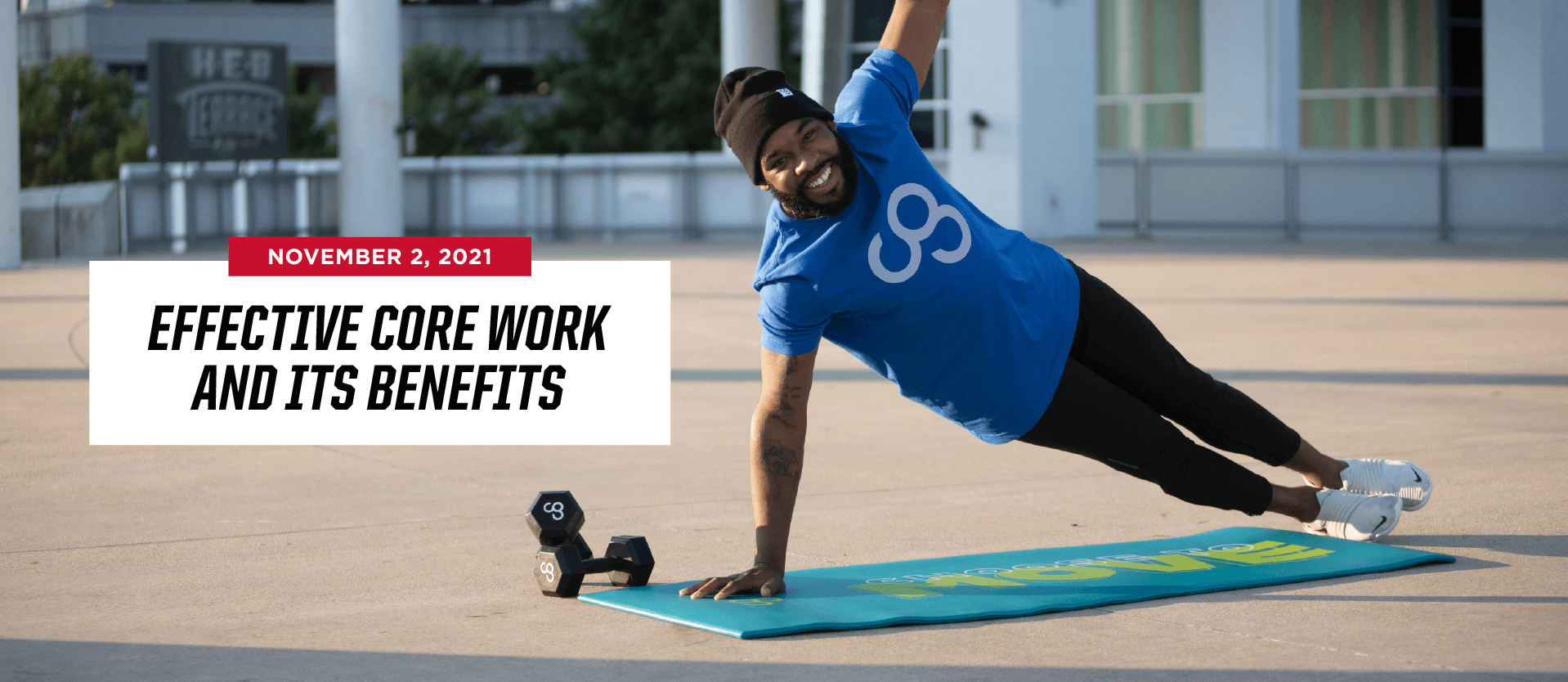 Effective Core Work and Its Benefits
A well-defined, toned six-pack is an aesthetic feature that many want, but feels unattainable to most. If a six-pack is one of your long-term goals, the good news is: Your abs are already there, even if they are not the six-pack abs of your dreams. The question is, how do you get your abs to show?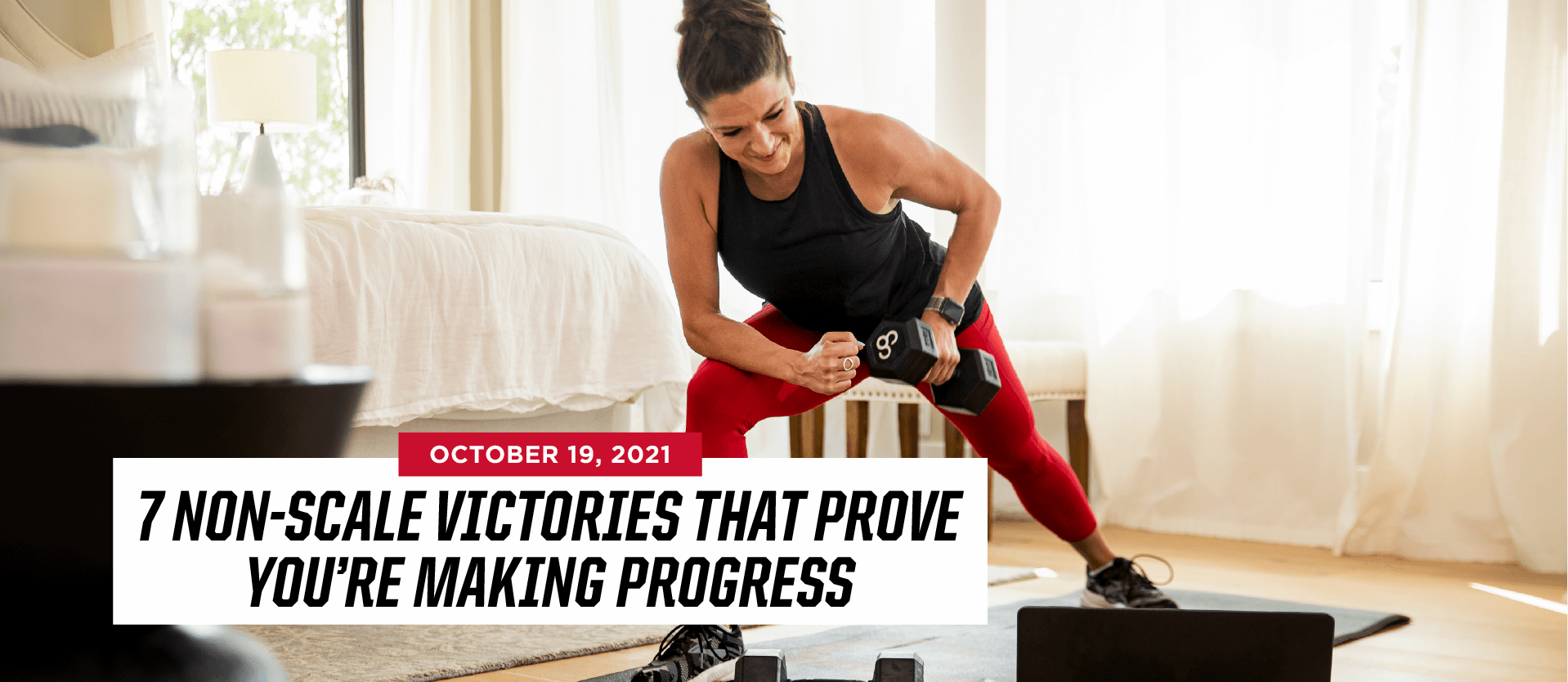 7 Non-Scale Victories That Prove You're Making Progress
Have you been on point with your nutrition and workouts, but the numbers on the scale aren't moving the way you'd like them to? That doesn't necessarily mean you aren't progressing. When you're on your weight-loss journey, it's easy to get caught up in the numbers game. But weighing yourself is often not the most accurate way to monitor progress and shouldn't be your only indicator for improvements.